I, like so many other statistically inclined baseball fans, never liked Joe Morgan. He was, by and large, a cranky ignoramus. That's why when he was canned from his longtime position as the color commentator on ESPN's Monday Night Baseball, I rejoiced. It seemed like no matter who they brought in to take his place, it could only be considered an upgrade.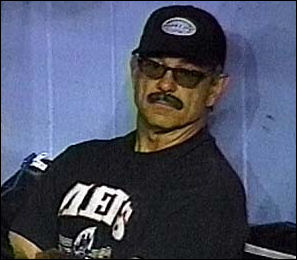 Stylin' on em.
Well, during tonight's Phillies-Mets game on ESPN Monday Night Baseball, Bobby Valentine made me long for the days of yore. In the sixth inning of a fairly boring pitchers duel, the obligatory cheesesteak patter (there is a rule that every national sports broadcast in Philadelphia must say the word "cheesesteak" ten times and show people making cheesesteaks five times) died down long enough for new play-by-play guy Dan Shulman to ask former Mets manager Valentine about the current Mets manager Terry Collins. Wouldn't you know that the two of them managed against each other in Japan? And apparently, Bobby Valentine has a high opinion of the
Liliputian
Japanese people and their culture:
Shulman: "[Collins] managed against you a little bit in Japan, right?"

Valentine: "Yeah, he didn't last too long over there. He really didn't like the culture. For a little guy, I couldn't understand why. It's a little man's culture!"
So, I'm confused. Who is more of a racist here? Terry Collins for not liking Japanese culture or Bobby Valentine for well...yeah, Bobby Valentine wins (loses?). Not even up for debate.