George Felix Allen
George Felix Allen used to represent Virginia in the U.S. Senate. Before that, he was the Governor. On the campaign trail in 2006, he made the mistake of letting his inner racist shine through when he repeatedly referred to an Indian-American person as a "macaca." George Felix Allen was not re-elected in 2007.
Recently, George decided to have another go at it in 2012. He will seek the Republican nomination for the Virginia Senate seat. It appears, however, that George has not outgrown his fondness for saying racially insulting things.
To wit:
NBC 4's reporter-anchor Craig Melvin is a tall African-American. Which apparently led to this exchange with former Sen. George Allen, according to Melvin's Twitter account Tuesday night:

"For the 2nd time in 5 months, fmr. gov. and sen candidate George Allen asks me,"what position did you play?" I did not a play a sport."
Not an athlete
Allen, whose father used to be the head coach of the Redskins--who as far as I can tell did not come up with their racist name--offered this response:
@georgeallenva:sorry if I offended, ask people a lot if they played sports Grew up in fball family found sports banter good way to connect
I, for one, am willing to excuse George Felix Allen for his gaffe. After all, it is known to be true that some black people play sports. Indeed, a disproportionate number of them have been quite successful at it. So how can George be expected to assume a black person he meets
didn't
play sports? Take a look at some photographic evidence, after the jump.
Black person, athlete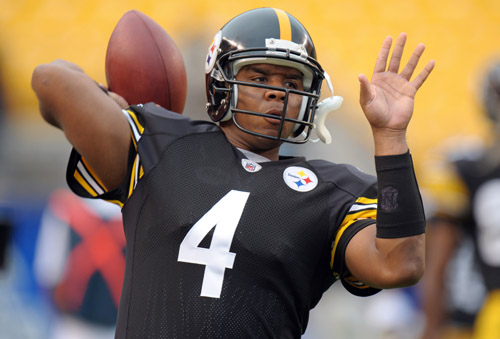 Black person, athlete
Black person, athlete
Black person, athlete
Black person, athlete
Black person, athlete
The defense rests.